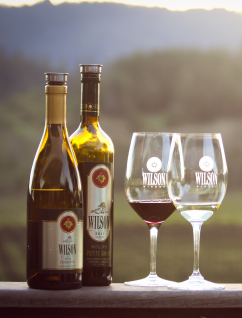 OUR WINES
Our Dry Creek Valley wines have garnered the attention of judges and critics from all over the world.  We specialize in Dry Creek Valley Zinfandel, but we are also known for our award-winning estate grown Petite Sirahs, Cabernet Sauvignons, red wine blends, and more!
CLUB WILSON
Membership in our wine club ensures our award-winning wines remain in your cellar all year long! Besides having access to our wines, membership also grants you special access to winery events, member-only specials, club excursions and much, much more!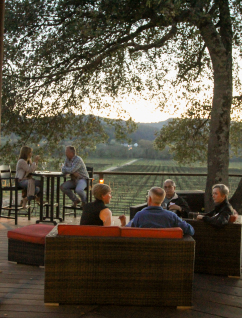 Great wines start in the vineyard
Introducing our Growers Series
of Dry Creek Valley
Diane Wilson, our owner and winemaker, is a strong believer in great vineyards. From her very start in the early 1990's, Diane has been passionate about exploring local vineyards to identify the best sources for her grapes. When selecting new vineyards, Diane looks for specific site growing conditions that are required for the grapes to yield wines with the desired Zinfandel characteristics. The remarkable character of Dry Creek Valley has always been expressed in our wines.
Beyond Diane's talent for winemaking, the success of our wines is dependent on relationships like the ones we foster with our Growers. We are committed to maintaining the long-term partnerships that Diane has built with the owners of these renowned Dry Creek Valley vineyards that encompass our Grower's Series wine portfolio. These growers include:
Andrew Forchini – Forchini Vineyard | Bob Littell – Treborce Vineyard
Buzz Seaton – Buzz Vineyard | Joe Valera – Heartland Vineyard
Although our reputation and legacy has been firmly established with our Estate vineyards, these new vineyard sources allow Diane to craft wines with more individualized flavors and textures. We feel that Dry Creek Valley and the farmers and winemakers who work here are among the best Zinfandel producers in the world.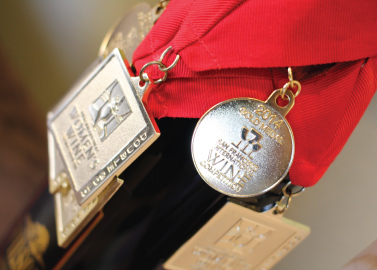 If this isn't Zin Heaven you can walk there from here. Rock pile, Sawyer, Ellie, and Primitivo rock. Ask for Jean to guide you through their tasting. And, ask her about great places to stay.
We had such a wonderful experience at Wilson. Their customer service and knowledge of their wines was outstanding. All the zin's were amazing and we joined their wine club.
Loved this winery! Everyone is so nice and conversational. The back deck is gorgeous and overlooks the vines. You can bring your own food to enjoy with their great wines.
Great place to sample interesting zin and other blends. Very nice variety and love that one variety supports a local animal rescue. Many thanks to Jane for hosting us!
Delicious, small lot, Dry Creek Valley Reserve Zinfandel is their specialty. You can also find petite syrah and bold red blends available. They have a nice open deck with great views!
The most amazing sunset and best service! I usually don't give reviews but we had to say something. Thanks wilson for making our trip so special. Great customer service and wines!